History of the Land and Iconic Barn
The land where Teton Springs now sits was once a pea farm. That's right, green sweet peas. During the winter months in the Teton Valley, a California company would contract labor to local men to cut ice on the river and haul it to Driggs – where it was stored in a building and covered with sawdust to be used the following summer to pack fresh peas in.
In March of 1950, the Rammell Brothers purchased the land & improvements from the San Diego Fruit and Produce Company. Included in the purchase was the barn, built years earlier by Nahum Curtis. At the time of construction, the barn was used for various social and church functions and served as an unofficial Community Center for Victor. For years after, children played in the barn; which also served as storage for farm operating items. The Rammell Curtis Barn remains an icon of early valley life in addition to a source of memories for many.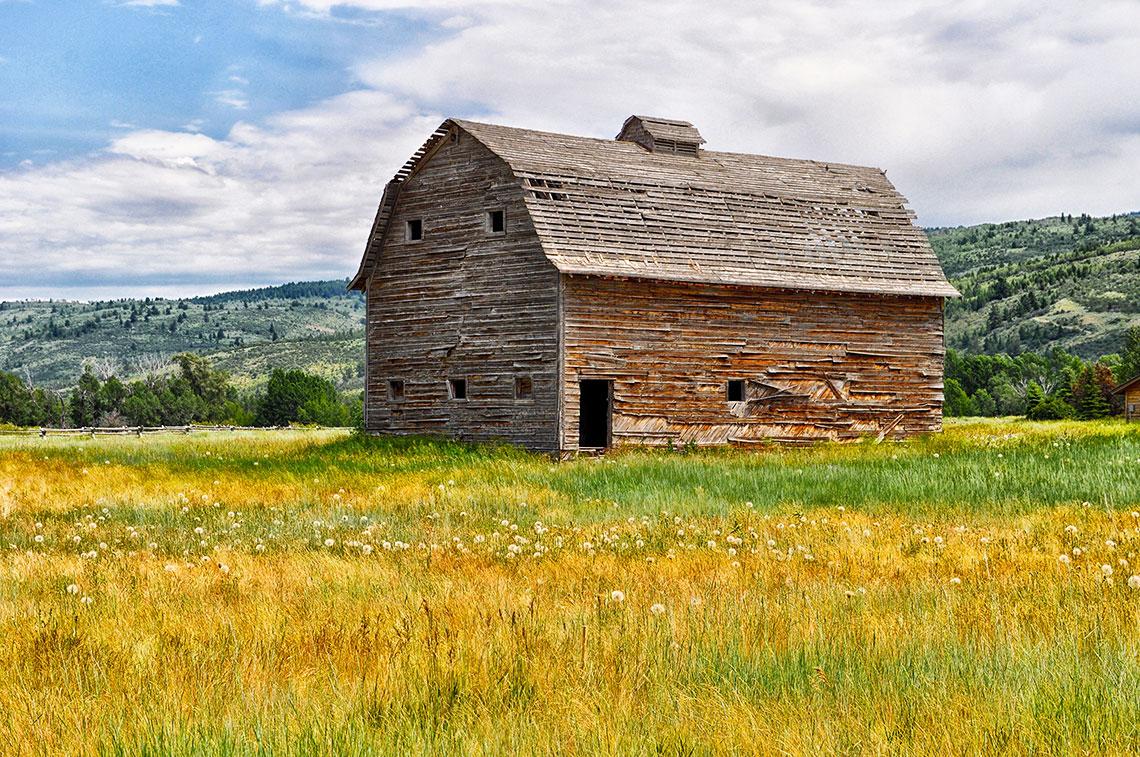 The Quiet Side of the Tetons
Described as the "Quiet side of the Tetons", Teton Valley sits just 30 minutes West of Jackson Hole. The valley lies at 6,100 ft elevation and is surrounded by not just the Teton Mountain Range, but the Big Hole Mountains to our West join in to create a very unique and peaceful place. The ample amount of forest land provides not only stunning back drops to our property and the valley, but it also provides endless outdoor activities, trails and adventures! The valley provides great access to two of our nations most beloved National Parks, Grand Teton National Park and Yellowstone National Park. Enjoy the old west feel with small town amenities, summer concerts, and old fashioned family fun!
For more information on Teton Valley and upcoming events, please visit www.discovertetonvalley.com.